by Dave Eagle on , under Astronomy Blog
On the evening of the 2nd it started off looking nice and clear.
A nice crescent Moon and Venus, both extremely bright plus Mars were shining down.
As soon as it started to get dark, I was determined to get a decent crack at Comet 2P (Encke).
It is located just below Venus and sets really quickly as it approaches perihelion.
I got the scope first centred onto Venus, then quickly about 10° down to the comet. It was just visible as a greeny-blue smudge on my subs, but the brightness of the sky overwhelmed everything. I took 20 15 second subs, but as the sky darkened, the comet sank below the level of my fence and was soon lost. I soon found out that I couldn't stack the images in the usual way as there were not enough stars.
So here's the result of removing the bright background and stretching a single sub.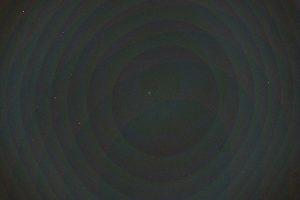 The Newton's rings reminds me of the Loony Tunes ending. Just waiting for Porky Pig, to pop up and say "Th, th, th, th, that's all Folks!… Hopefully more from this comet after perihelion?
So onwards and upwards!
Venus next. So in goes the UV filter. No cloud detail visible, but considering the phase is a only 0.15, I'm not really surprised. This brilliant planet will soon be starting to get lower in the western sky as it approaches the Sun, reaching inferior conjunction on the 25th of March.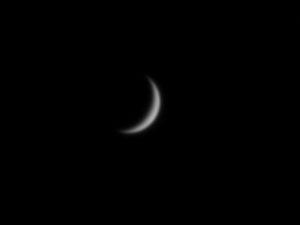 Downwards again. Mars was a little higher that Venus, so UV filter out and try and tease out a disk.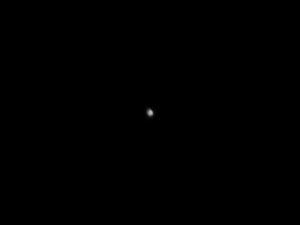 OK, I just managed to get a small disk and perhaps a hint of the polar cap. But I'm not 100% convinced. It is such a small diddy disk.
At this point the sky was now getting a lot hazier, clouds were thickening.
So my next target was of course The Moon.
DSLR first.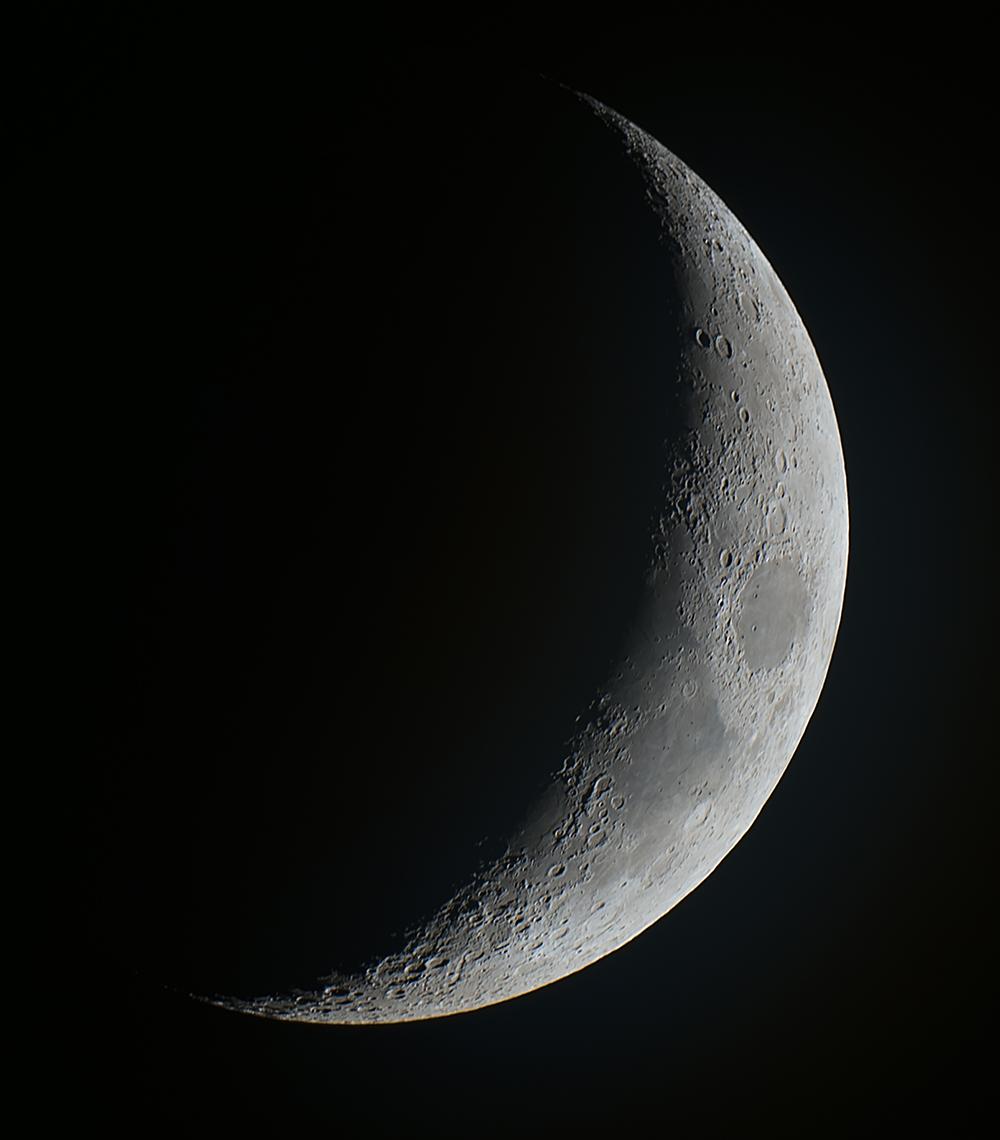 Monochrome Webcam four pane mosaic.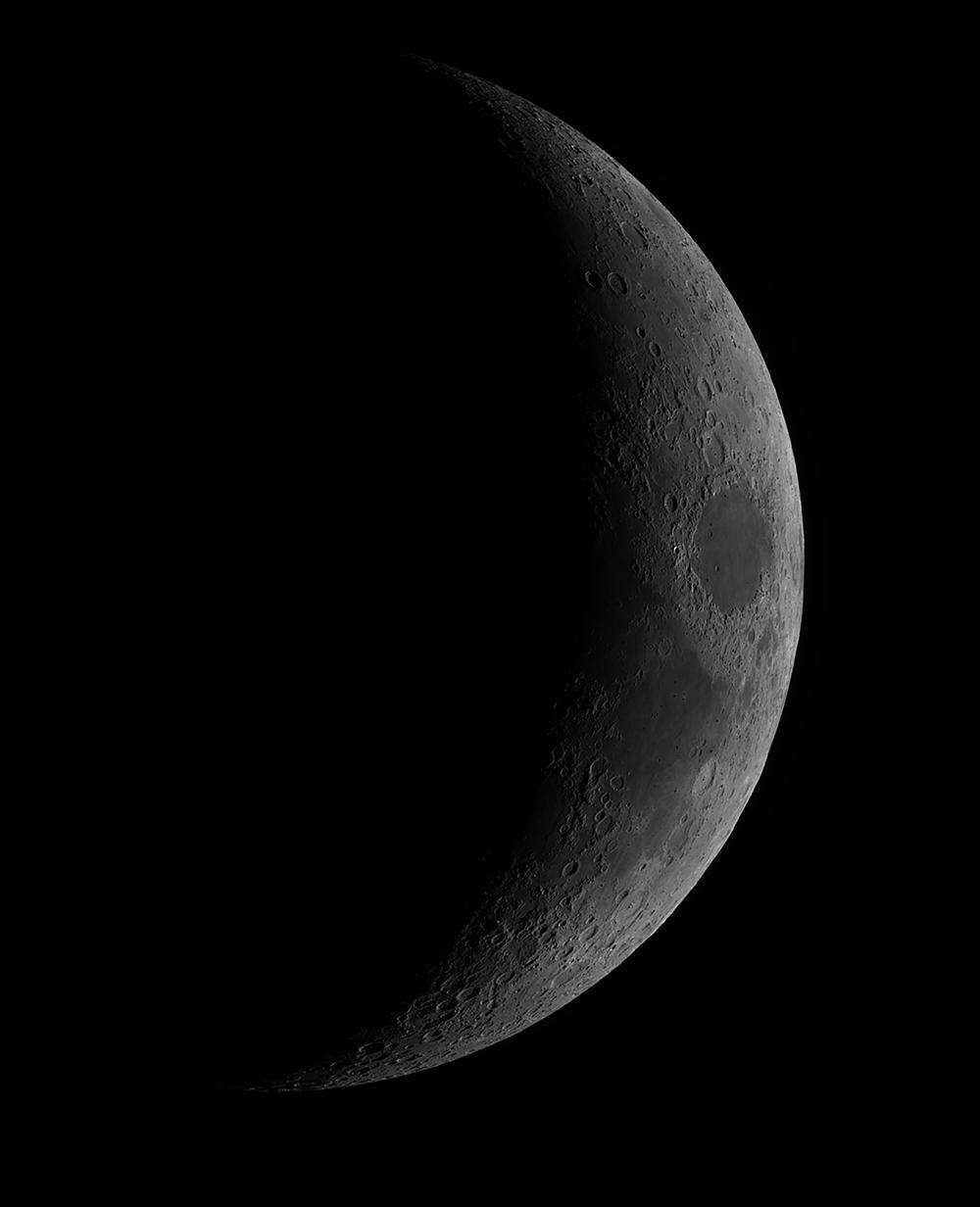 Much greater detail captured using the Webcam.
Then I settled down to capture some more detailed features with the webcam before the sky became totally unusable once again. 🙁