by Eagleseye on , under Astronomy Blog
On the day of Venus at Inferior conjunction, I was hoping to catch the very thin crescent of the planet just over 8 degrees from the Sun.
It was always going to be a challenge in the bright daytime sky, but as the Sun (and Venus) got higher, high wispy clouds crept across the sky, producing a very "nice" solar halo.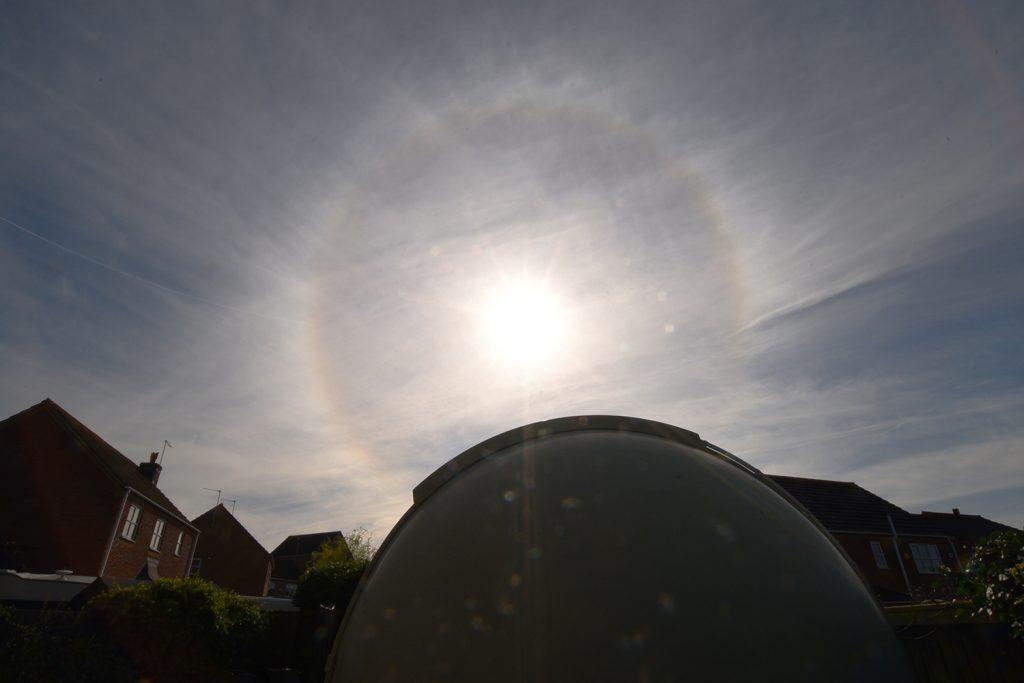 This was going to make the sky around the planet extremely bright, making contrast between planet and sky very difficult.
I used a 120 mm refractor for safety purposes. I didn't want to risk using the Mak-Newt that close to the Sun.
All lined up and projecting the Sun's image, I then told the scope to go up to Venus.
It loyally obliged and I was pointed at a very bright patch of sky.
Luckily the scopes were positioned in a way that the main scope, with it's cover safely on, shaded the end of the refractor and finder scope.
Looking through the finder, I moved the scope slowly around, making sure I didn't go towards the Sun. The contrails and cloud could be seen easily, but no sign of the planet.
With my usual perseverance, I  kept at my vigil and the whiteness started to look a little more blue. It was still very wishy-washy, but it had cleared a little.
Then I spotted the thin crescent planet in the finder. Once found, it was a case of moving the scope so the planet was centred then looking through the main scope. It was there!
It looked absolutely amazing. So thin and bright. How had I missed it before I found it?
I cranked up the magnification by changing eyepiece. The crescent was wildly dancing about from atmospheric turbulence.
Now to get the webcam on it and focused. Now that's easily said than done! Especially trying to work on a computer screen in the sunlight. I faffed about for ages, but finally I could see the small out of focus crescent on the screen. A few adjustments and I took my avi to capture the moment.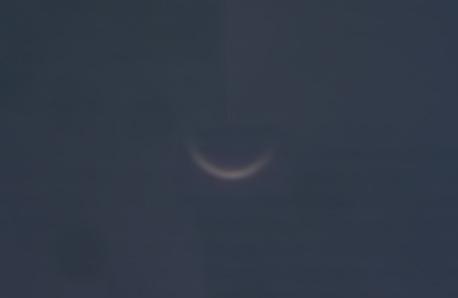 I then decided to go live on Facebook.
Once this was done I put in the 2x Barlow Lens to magnify the image.
Then after a lot of messing around (again!) I finally got a bigger image back on the screen.
I took my avi to capture the moment and then went live once again.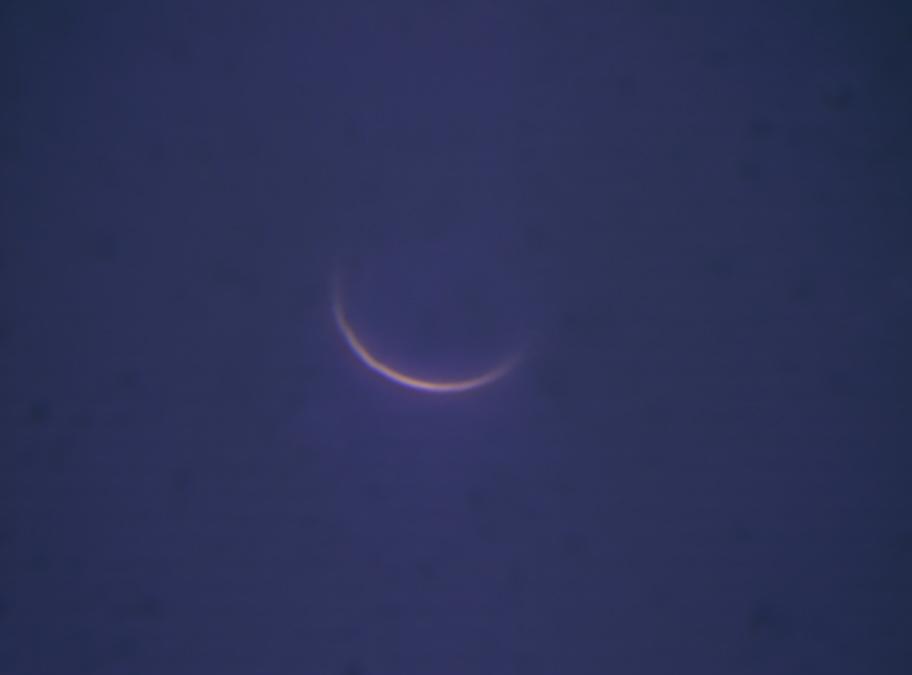 Thank fully the image was a bit better focussed this time.
Objective achieved, I was a very happy man.
It was clear that night as well, but I was so tired, I gave it a miss.
No dedication!